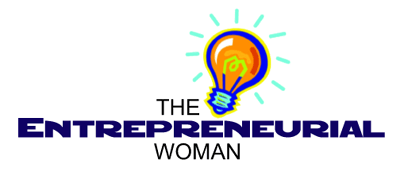 What leads a woman to start her own business? Here in Vermont, where home-based "cottage" industry has been a tradition, one might think it's no big deal. They're wrong. It is a big deal.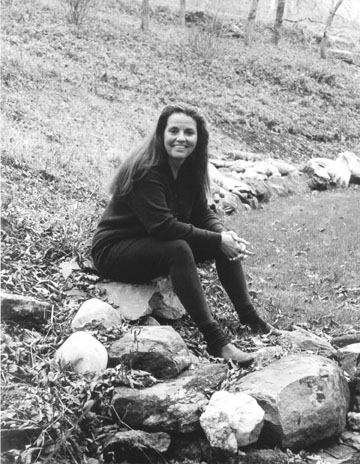 In our state with a population of only 608,827, there are 34,393 privately-held firms whose ownership is 50 percent or more held by women. That's half of all privately-held firms in the state. They generate $5.9 billion in sales and employ 61,990 people, according to estimates by the Center for Women's Business Research (2004). This is an 11 percent increase since 1997, and makes Vermont number one in the nation for business ownership by women.
So, why does a woman start her own business? In this new column, we will hear from some of the most successful women entrepreneurs in Vermont.
Susan Dollenmaier, founder and chief executive officer of Anichini, Inc., purveyor of a world-renowned, prestigious brand of luxury linens and home textiles, is a recipient of the 2001 Small Business Person of the Year award. She moved to Vermont thirty years ago, after visiting her sister in Royalton. The following year she met her partner, Patrizia Anichini and opened Anichini Gallery, an antiques emporium in New York City.
A love of fine linens and laces imparted by her grandmother, Dollenmaier had collected textiles from thrift shops and rummage sales since her teens. Before she arrived in Vermont, she led a peripatetic existence as a political activist during the 1960s, dropping out of school and traveling through Europe. She earned her B.A. in Design under Buckminster Fuller, and then moved around the country teaching meditation.
In 1985, after giving birth to twin girls, she decided to travel less, and began to nurture the idea of producing newly-manufactured goods which reproduced the quality and feeling of antique textiles. She believed she could distribute them nationally from Vermont. In 1986 she married Robert Mix, a renowned glass designer, and with $600, incorporated her new company, Anichini, Inc.
Today, the $19 million company has diversified into fashion accessories; an upholstered furniture collection that includes wrought iron handcrafted in Vermont; a hotel division which provides specialty linens to five-star resorts; restaurant and spa properties; and a new corporate gift-giving division.
"Nineteen years and I'm still not 'there,'" she says. "It used to be that, if you kept a business going for five years, you could say you had built a business. Now we are living in a world that is changing so quickly, working in such a competitive environment, that it's impossible to ever feel as though you're 'there.'
"Running a business is not something you can walk away from for a year, although that's what entrepreneurs dream about. I used to be able to go away for a month when the business was smaller. Now I'm just dreaming about it. I would consider myself truly successful if I could do that," she laughs.
"Even in Vermont we are competing in a global economy. If you are in business you are probably selling a service or product someone else is selling from Asia and can therefore do it for less. You are up against everybody in the world who has the same idea.
"An entrepreneur can never be stagnant. It's not in the entrepreneur's nature to do the same thing year after year. You basically have to dedicate your life to it, and so do the people who work around you.
"As you grow," Dollenmaier says, "there are huge personnel issues. If you have a key person who doesn't perform, or you lose them, it reverberates throughout the entire company. We just hired our first full-time human resources manager, and probably should have done it a while ago." Anichini, Inc. employs 75-80 employees in three retail stores in Beverly Hills, Dallas, and New York City. There are two wholesale showrooms and two company stores in New Hampshire and Manchester, and Dollenmaier is searching for a third location in Burlington. She also employs outside sales managers in North Carolina, New York, Las Vegas and Dallas; and she has a manufacturing facility in Tunbridge that employs 15.
Dollenmaier thinks the cards are stacked against women business owners because financial institutions are dominated by men. "That doesn't mean that you can't find supportive financing; it just means you have to have your act together even more than you would if you were a man." Nevertheless, she credits a good deal of her success to the relationship she has with her male representatives at the Chittenden Bank.
"Proper financing is key" says Dollenmaier. She believes that every company in its early stages should hire an outside consultant to put together the financial statement that must be appended to a business plan before it goes to the financial institution, unless the entrepreneur is an MBA or an accountant. Dollenmaier admits that she still "skips to the bottom line." In the beginning, all I needed was a simple balance sheet, projections, and a business plan that told people where I was going and how I was going to get there. Now I hire people to do it for me. It is one of the best investments anyone can make in their business."
So why does she do it? "Just making money is not a good enough reason to work so hard. I still have the dedication to making beautiful textiles and to running my company a certain way, but what has become fascinating is the whole process of managing a much bigger business. It is a constant reinvention of the product, the marketing, the direction, everything that is the company, all the time. For example, I'm now growing a global luxury brand. Instead of importing textiles and selling them in the United States, we just finished our first trade show in Europe and it was very successful.
"The plus side of being who I am and doing what I do is that I live where I want to live," Dollenmaier laughs. "I could run this business more efficiently and profitably somewhere else, but I believe in trying to give back to my community and to my state, and I love living here, in Vermont.
"The definition of a small business is anything under $25 million a year, but that's not what most people in Vermont think of as a small business. It's when you take an idea and start getting financing, developing production and distribution sources, and begin hiring people. It's then that you have to realize it will be five years before you will know whether you have a successful business."
"In order to keep my company robust and vibrant, we've had to expand in different markets. A successful company is a stable company. It grows equity within the company and has a certain amount of stability so it's not lurching from year to year, which is what every entrepreneur does in the beginning.
"It's only when I'm closing in on the 20-year mark in business that I finally feel as thought the company is in a stable position. I know the bank isn't going to dump me — they have too much invested. We're reached that critical mass where we've proven we can do it and everybody wants us to succeed and I'm very proud of that."
Any downside? "It can be lonely. An entrepreneurial woman has to be a powerful woman, and that can be very intimidating to a lot of people except other powerful women."
Dollenmaier maintains that she has a great life. "I live in an incredibly beautiful place, have a wonderful home, great friends and family. I'm healthy and am blessed with all those things that are really important. Now, if I could only get that month off."
Liz Schick owns her own marketing communications business and, as co-president of Women Business Owners Network (WBON) she encourages other women to become and remain successful in their own businesses. She can be reached at liz@lsmktcomm.com