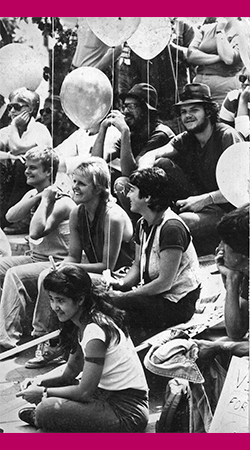 Dede Cummings, book designer, author, poet, VPR commentator, and, most recently, publisher, started Green Writers Press just five years ago. Hurricane Irene—a clear warning to Vermonters of growing climate change—was an inspiration. Cummings, witnessing the devastation firsthand as she rode her bicycle through Vermont, wondered to herself, "What can one person do?"
"Well, I know how to make books," she remembers saying to herself. "I can bring works to life." She determined to start a press with an environmental focus and to provide a platform for a variety of voices—poets, scientists, activists. "As a publisher, I'm passionate about helping writers bring their words to the printed page and to a wider audience," she says.
The press, located in Brattleboro, Vermont, has grown quickly in the five years since it began, with book printings ranging from 500 to 6,000 copies. "We were swamped as soon as our press started to grow … Since January of 2017, our submission program, which is run by Submittable, has received almost 200 book submissions," says Cummings, noting that GWP is still a relatively small press, publishing around 10 to 15 titles per year.